2 tags
6 tags
5 tags
4 tags
6 tags
3 tags
3 tags
4 tags
8 tags
3 tags
5 tags
7 tags
5 tags
6 tags
4 tags
3 tags
Dip Oreo cookies in a pancake batter.  Deep-fry for five minutes. Best served with vanilla/cookies n cream ice cream. One of my favorite easy-to-make desserts! :)
6 tags
6 tags
3 tags
RANTDOM
This is the view of Marikina from my window at night and before sunrise, respectively. aside from its usual everyday look, i've seen at least four different faces of marikina: before sunrise, sunrise (can't find the other pics in my laptop), nighttime with fireworks, nighttime with the moon, and etc. it's either due to sleeping late.. waking up early … or not sleeping at...
8 tags
Dolphins are Friends, not Food
Photos taken by Weanne Sanico Post-processing by Ingrid Salud Loyola Mountaineers launches their very first Envi Week which had a lot of activities from trash collection ('Amin nalang basura niyo!'), NGO fairs, photo exhibit and the Mural Painting with AG Sano, a WWF Hero who is dedicated to paint 23,000 dolphins around the Philippines as an advocacy against the killing of dolphins...
7 tags
Firework
Jan 15, 2012; around 12:30am ~ the A-Fair fireworks display was quite something!! i knew watching fireworks would be more breathtaking if you're not holding a cam but i really wanna try getting some decent shots. the fireworks display was stationed above the Church of the Gesu (spot the cross in all photos) and i was in the 7th floor of University Dorm. this was the most 'Ahhh'...
6 tags
A-Fair 2012 at day
After x number of years, A-Fair's finally back in school. (warning: photo dump ahead) i always wanted to try the rodeo bull but i was too full at this time that i bet i'll vomit once i'm done with this thing. our beloved sir ariel taking dip after the winning bidder successfully threw the ball and dislodged him in the water. he was definitely Ariel, the little mermaid, at...
2 tags
4 tags
Dragonfire
I read that in India, people burn an effigy of an old man at 12 midnight to signify the 'burning of the past' and the fresh start of the new year. so i felt wanting to burn something too haha (consider it's also the Year of the Dragon in the Chinese calendar). i started writing down my share of regrets (chos), sayang moments and crazy mistakes that made me say buanga, "why...
6 tags
Subic Safari
i had probably gone to at least 3 zoos in 2 countries but what made this zoo in subic special is its one-of-a-kind close encounter with tigers (which you'll see in the later photos below).  jo ann's safari-inspired closed shoes :> not really a fan of birds (especially buying them and keeping them locked up in your house) but these birds/parrots/whatever are so cute. these...
4 tags
A Very Subic Christmas
call time was freakin' 5:30am but still we ended up leaving for subic around 9am :) for some reason, my blockmates seem to love subic that much. here are snapshots from Day One. blockmates playing poker like a boss. yes, we decided to cook our own meals to trim down our expenses. it's chef geremy for our meals! and out of nowhere we ended up watching Mean Girls over lunch....
5 tags
Sendong 1st impressions
not too appealing topic for my comeback post. haven't visited Tumblr in a while!  viewing cdo a hundred feet above the ground is rather ..depressing. the color brown seems to be standing out than the usual gray from the pavements or even green and other happier colors of nature. i usually sleep on my car rides on my way back home from the airport but today i kept myself awake just so i could...
6 tags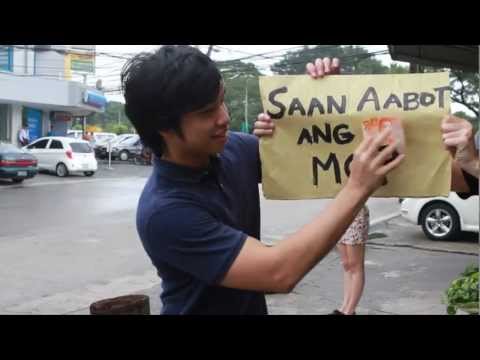 1 tag
11 HRS TO GO: Korean Babies
One of my favorite things in Korea! HAHA next to food and my Seoulmates <3
1 tag
Photos from friends
while I was away in Jeju Island, my friends who stayed in Seoul took photos of these babies for me LOVE <3 
7 tags
8 DAYS TO GO: Everyday Train rides
People watching, camwhoring, taking a nap onboard after a long and fun day, reading travel guides, storytelling, hanging out with an 'adopted' Filipino friend/Seoulmate, looking out the window and seeing the view changing as we go along, catching up last train rides, getting stuck in one station, simply being aware that the train's moving …I miss this <3
1 tag
7 tags
All Of The Lights
Almost done! Another set of overdue pictures, this time it's from our last night in Singapore. We took a chilly stroll to see the city at night. Spots to watch out for: the Singapore Flyer, Helix Bridge, Marina Bay Sands building and of course the skyline. It was named Helix basically because of its shape. This reminds me of molecules in chemistry and the double-helix DNA model by Francis Crick...
5 tags
Songs of the Sea
another set of overdue photos since summer (blame life) Took these photos during a show entitled "Song of the Seas" in Sentosa Island. The lights, water effects, pyrotechnics, and music will really leave you in awe. If only I could watch this twice -one for taking pictures and videos and the other for simply enjoying the show. Now I appreciate the value behind the rule "No Pictures/Videos...
my first shot at InDesign and i am never cramming an InDesign project overnight again! cost me a night's sleep :( we were supposed to create 2-page poster of a 'secret garden'. i don't know why this is called a poster though, this is supposed to be a magazine spread. photographed this garden last year during my semester abroad in korea. the name was made up by me haha.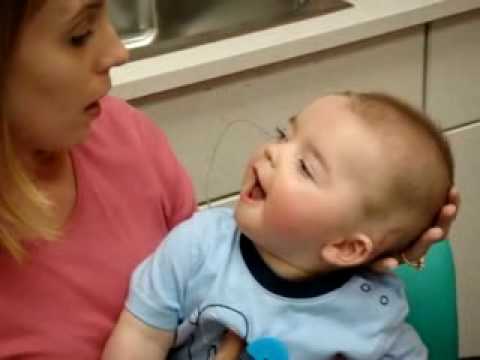 1 tag
The land of Anubis
AFTER A LONG TUMBLR HIATUS :)) senior year has been keeping me quite busy lately. anyway, here's some of the pics during our trip in Egypt last summer i wish in universal studios last april. this is probably my most favorite part in the park. everything is just so convincing. here's the transition from space land to the land of pyramids. my favorite shot from the place. imagine taking a...